News
Replies
Topics
Assignments
2
PC Report: Watch Dogs 2
By Grant0417 on Dec 02 2016 01:23 AM in
PC reports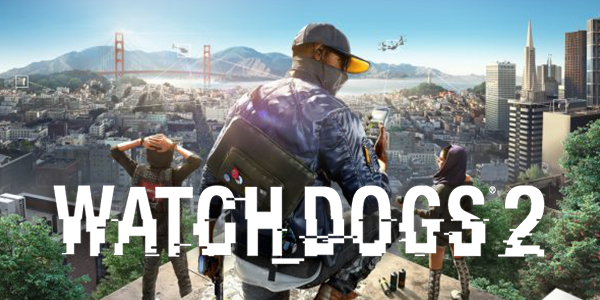 PC Reports are a series of quick first impressions regarding the technical aspects of a PC game. For an up to date account of Watch Dogs 2 fixes and improvements, please visit its respective PCGamingWiki article.
Developed and Published by Ubisoft. The game was released on November 29, 2016.
System Requirements
Minimum
• CPU: Intel Core i5 2400s @ 2.5 GHz or AMD FX 6120 @ 3.5 GHz
• RAM: 6 GB
• HDD: 50 GB
• GPU: NVIDIA GeForce GTX 660 with 2 GB VRAM or AMD Radeon HD 7870 (2 GB of VRAM)
OS: Windows 7 SP1, Windows 8.1, Windows 10 (64-Bit)
Recommended
• CPU: Intel Core i5 3470 @ 3.2 GHz or AMD FX 8120 @ 3.9 GHz
• RAM: 8 GB
• HDD: 50 GB
• GPU: NVIDIA GeForce GTX 780 or AMD Radeon R9 290 (3 GB of VRAM)
OS: Windows 7 SP1, Windows 8.1, Windows 10 (64-Bit)
Editor's System
• CPU: Intel Core i5-4690K (Haswell)
• RAM: 16 GB DDR3-2400 (G.Skill Ares)
• SSD: 500 GB (Samsung 850 EVO)
• GPU: Sapphire R9 390 8 GB
• OS: Windows 10 (64-Bit)
Watch Dogs 2's system requirements are not abnormal by today's standards, a 2 GB graphics card with a decent CPU. The game performed well with a smooth frame rate. On my system the low preset gets around 70-80 fps inside and 60-70 outside while the ultra preset (with ultra textures) gets around 45-55 fps inside and 35-45 outside.
Graphics settings
Display settings are pretty good, window modes include: Windowed, Borderless Window, Fullscreen Borderless, Multimonitor Borderless, Fullscreen. One downside is the lack of Resolution Scaling beyond 125%.
Graphics settings give the user a good deal of customization when trying to adjust to their computers need.
Color settings are brightness, or gamma, and sharpness, which if too high can make the image look very strange.
Field of View
Despite being a 3rd person game Watch Dogs 2 gives the option to change the FoV from the minimum value of 70, also the default, to the maximum of 110.
Resolution Scale
This setting controls how many times the resolution the game is rendered at. Watch Dogs 2 gives the option of 25% to 125% of normal resolution. This means that using resolution scaling instead of antialiasing on higher end machines will not be as possible as that typically requires around 150% to 200% resolution scaling.
Motion Blur
Motion Blur only has 2 options, on and off. It also doesn't have much of an effect on framerate, but your gameplay may look better at high framerates if you turn it off.
Texture Resolution
Texture Resolution seems to be nearly the same between Low and Ultra, despite the Ultra textures that were several gigabytes in size. The only difference I could notice is guns are largely affected by texture resolution.
Texture Filtering
Texture Filtering increases the visual quality of textures at steep angles to the camera.
Shadows
Shadows are not bad in Watch Dogs 2 at the lowest setting and ultra shadows are very crisp. Watch Dogs 2 also provides PCSS which allows for progressive shadow resolution.
Water
Water has modes, low and high, the only visible difference is the reflections it has.
Headlight Shadow
Headlight Shadows are very demanding and has a cap of being enabled on 4 cars at one time.
Reflections
Reflections affect reflective surfaces and their reflection of the sky box and other objects. Low only reflects the sky box and High reflects environmental features.
Anti-Aliasing
Anti-Alasing is one of the only setting in the game to have a massive hit on the games performance. It can affect the framerate by up to 10fps. The avaiable AA options are TXAA (only available on Nvidia graphic cards), MSAAx2, MSAAx4, MSAAx6, FXAA, and SMAA. FXAA and SMAA cause the game to lose sharpness and just overall blur the screen.
Performance analysis
The game preformed very well with out many frame drops, there are some issues though. Pop in is a major issue with objects appearing with in a very visible distance while driving. The game has an unlocked framerate so high refresh rate monitors do not have to worry. Load times are very low on my SSD with wait times being at max 10 seconds and typical under 5.
Controls
The game offers a large amount of control customization from changing many items such as sprint and aiming from Hold to Toggle. The game also enables changing mouse and controller sensitivity as well as X and Y axis inverting. The whole game works with mouse controls and no menu can not be navigated smoothly with it unlike the original watch dogs.
Audio
Audio settings are lacking, there is only one volume slider for the master volume. Music can be toggled on and off and subtitles can be enabled. The in game audio is very nicely mixed though with no sound overpowering the rest.
Conclusion
Watch Dogs 2 is a massive step up in a port from the original game, it offers large number of customization. The PC Port doesn't suffer from meany of the issues other PC ports do such as bad Keyboard and mouse control and bad optimization like its predecessor. The only issue I have had with Watch Dogs 2 is how demanding the game can be, I typically can get in 60 fps in games with high or ultra setting but Watch Dogs 2 pushes my computer past that and it is well deserved as it has beautiful graphics on PC.
PC Reports are a series of quick first impressions regarding the technical aspects of a PC game. This report was written by PCGamingWiki contributor grant0417. For an up to date account of Watch Dogs 2 fixes and improvements, please visit its respective PCGamingWiki article.Thank you for reading. If you enjoyed our article and want to us create more articles, more often, please consider donating to PCGamingWiki's Patreon campaign:
2
Article: PC Report: Watch Dogs 2