News
Replies
Topics
Assignments
5
PC Report: GRID Autosport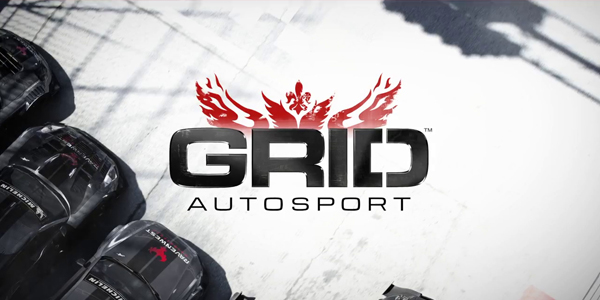 PC Reports are a series of quick first impressions regarding the technical aspects of a PC game. This report was written by PCGamingWiki contributor RaTcHeT302. For an up to date account of GRID Autosport fixes and improvements, please visit its respective PCGamingWiki article.
GRID Autosport is the sixth game in the Race Driver series, brought by Codemasters Racing and published by Codemasters. In comparision to the first GRID the game has far more options than ever before, GRID itself already featuring quite an extensive options list, the new game in the series expanding on some of those providing a far more complete PC experience than most modern games. I shall be overviewing the vast array of features.
The game was released on June 27, 2014 for Windows and is also available on Steam as a digital release.
System Requirements
Minimum
CPU: Intel Core 2 Duo @ 2.4Ghz or AMD Athlon X2 5400
RAM: 2 GB
HDD: 15 GB
GPU: Intel HD3000 or AMD HD2000 Series or NVIDIA Geforce 8000 Series Series
OS: Vista, 7, 8
Recommended
CPU: Intel Core i7 or AMD FX Series
RAM: 4 GB
HDD: 20 GB
GPU: Intel HD5200 or AMD HD7000 Series or NVIDIA GTX600 Series minimum 1 GB RAM
Although the system requirements might look rather concerning for some, GRID Autosport isn't exactly a very demanding game by itself, and it does manage to have it's moments where it looks very nice, but otherwise the art style on some of the tracks slightly ruins this impression which is a shame seeing as some tracks are downright beautiful while others do look rather bland in comparison.
Testing was performed on a system with an Intel Core 2 Quad Q9400 CPU with 4 GBs of RAM and an Nvidia Geforce GTX 650 Ti running at a resolution of 2048x1152.
Video settings
GRID Autosport features a surprisingly vast array of video options, the choice being rather staggering. The most notable option being the native multi-monitor support, otherwise nothing else really stands out, other than the local split screen mode which is something very rarely found in a PC game but that's unrelated to the video options.
Having to deal with such a vast amount of options can get slightly confusing and tedious, meaning that some tooltips explaining very briefly what each setting changes could've been pretty useful, seeing as some of the options did not clearly display any obvious new changes when turned on.
The differences between Ultra Low and Ultra are pretty extreme and instantly noticeable.
However Ultra and High do not appear to differ as much, the differences between each preset being rather more subtle at the maximum settings.
Setting everything to the max might seem pointless, seeing as some options behave rather inconsistently, only affecting a few select entities instead of the game as a whole, which the player might not usually pay attention to. The Ultra settings are far more useful for players who love to take high resolution pictures in order to get the most out of their picture quality, but from a gameplay standpoint most values can easily be set to High without any huge loss of details.
Night lighting
A pretty cool effect, although it is only applied to the car's headlights during night tracks instead of actually affecting the ambient lighting of the level itself.
Ground cover
This setting mainly affects the outer parts of the racing track, where dirt and such may be found which adds some extra details such as foliage, the main difference between Ultra and High is the quantity of grass being rendered at the same time. The grass also appears to dynamically move.
Vehicle details
The most obvious change at lower settings is the fact that the game will stop rendering the player models for other drivers which are located in the cockpit.
This setting also mainly affects how other cars will look on the track, the player model itself only suffering from a very slight lighting change at higher values, although the player's own model is still going to be rendered at a value beyond Ultra Low but again the differences are very subtle and on more higher end systems what this value is set at doesn't exactly matter.
Reflections
The difference between reflections is far more noticeable while actually driving, Ultra reflections being slightly less exaggerated than reflections on High although they are slightly more demanding framerate wise, some surfaces or objects may also cast reflections in a slightly differently way, Low and Medium still look pretty similar to High otherwise.
Shadows
The differences between Ultra Low and Ultra are clearly pretty large, on the other hand Ultra and High are much more similar. On Ultra the shadows are slightly blurred out looking more realistic while on High shadows have a slightly fuzzier and simpler look which is not the case at the maximum setting.
Advanced fog
The fog helps the skybox blend in better with the rest of the ambient which may also be used in order to mask some of the less detailed areas.
Particles
The differences might be harder to spot during usual gameplay, High and Ultra look pretty similar while Low and Medium particles will appear as being slightly less well-defined, the particles themselves having a cheaper look.
Crowd
At lower settings members of the crowd in the distance will appear to be rendered as 2D figures while on Ultra the LOD isn't really used anymore, the crowd being fully rendered at all times using the highest quality settings and details. The difference from High to Ultra however is pretty minor, the only obvious change being the improved lighting while the LODs will start loading a whole lot more aggresively at lower settings.
The crowd can also be turned off completely, it is curious however how the crowd itself is randomized each time a new race is started.
Cloth
Nothing exactly special here other than some extra eye candy. Some shadows are still somehow being cast although this is a very minor issue anyway.
Ambient occlusion
The HBAO in GRID Autosport is rather more subtle than most games but it still manages to add some extra depth to the overall scene.
The soft HBAO setting also goes along to add even more depth to the shadows which does not affect the framerate too much.
Trees
Trees follow the same logic as the crowd, being always perfectly rendered on Ultra, the LODs progressively starting to load far more aggressively on lower values, on Ultra Low however trees always use the lowest possible LOD available. Maps featuring large amounts of trees in the skybox are not affected by this setting.
Objects
Most smaller or less important entities appear to be affected by this setting which mainly changes which LODs are being loaded, some buildings may even appear as taller.
Advanced lighting
Again, this only appears to be applied for very few specific light spots or entities along with some very minor lighting changes affecting cars. The performance difference is certainly not worth the very small benefits it does showcase.
Texture quality
The new vehicle textures from the HD texture pack appear to have modified how the Low, Medium and High values function, meaning that the same textures are always being loaded at all times somehow. Without the texture pack itself there were still no clear differences between the three quality settings, other than the vehicles looking slightly different.
Shader quality
There's a very large difference between Ultra Low and Ultra, most decals not being rendered at all. On Medium and High the shader appears to apply a Depth of Field effect around most objects which looks fairly nice in motion. Setting the shader to Ultra Low will also stop it from rendering any cosmetic related damage or even some very specific decals located on the player's car.
Oddly enough the changes between Low and Ultra aren't as large, setting the Shader to Low will also allow players to disable the rather odd DoF effect in the cockpit view, some effects such as the lens flares and such will otherwise be missing.
Anisotropic filtering
This can easily be set to Ultra or High seeing as there is pretty much no performance loss, what's interesting is the fact that this setting also appears to affect the crowd.
Performance analysis
GRID Autosport comes bundled with an already included benchmark test which can be very handy, the automatic settings have been pretty much spot on and overall the performance has been pretty great.
Controls
The game features full controller support along with fully customizable keybinds. By default the game also has a preset for left handed people, allowing one player to play with a controller while the second player uses a keyboard. It is disappointing however that the game features no mouse controlled menus whatsoever, and using the mouse in-game is not possible either.
Audio
There's a wide array of audio options too although it is rather odd how some settings cannot be completely muted and the lack of a master volume setting is a minor issue but otherwise it is still very complete.
Conclusion
GRID Autosport is a very nice PC game which comes bundled with pretty much anything one might imagine to be available by default, although it still does miss some features which would truly make it complete, the video settings menus feel a bit too spread out seeing as some sort of categorization would greatly help. It is surprising however how nicely the game was handled showing that indeed nice PC ports are clearly a possible feat, the only downside being that they do require a whole lot more effort than most normal games, which might in the end be slightly detrimental towards other aspects.
PC Reports are a series of quick first impressions regarding the technical aspects of a PC game. This report was written by PCGamingWiki contributor RaTcHeT302. For an up to date account of GRID Autosport fixes and improvements, please visit its respective PCGamingWiki article.
Leovic and Expack3 like this
5
Article: PC Report: GRID Autosport