5
By Andytizer on Aug 19 2013 09:12 PM in
News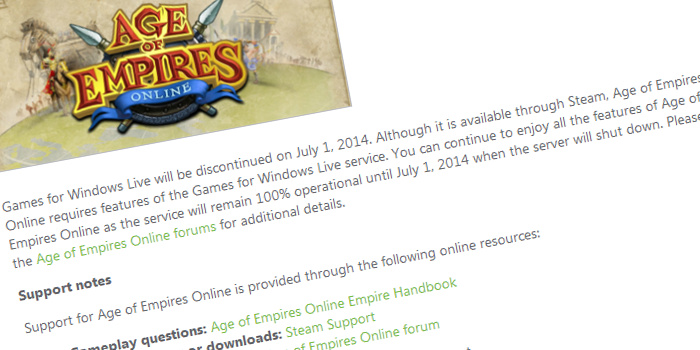 The final nail in the coffin is revealed on the Age of Empires Online support page which states that Games for Windows Live will close July 1, 2014. However the page seems to have been edited around an hour after it was discovered and the information is no longer there. Luckily I caught the full screenshot here:
A NeoGAF user has posted a
list of affected games
that will be unavailable for purchase anywhere after the Games for Windows Marketplace closes on August 25, 2013 as well as those affected in some way by the service closure on July 1, 2014.
5
Article: Games for Windows Live to close July 1, 2014