News
Replies
Topics
Assignments
16
What are you playing?
By Andytizer on Oct 09 2013 07:05 PM in
Questions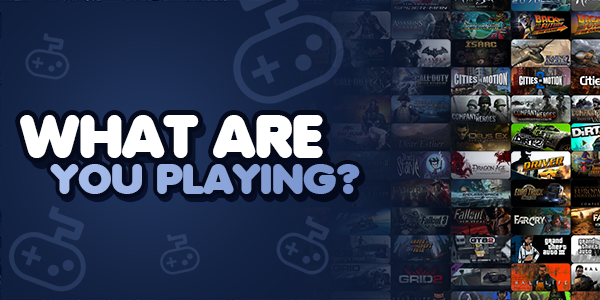 A community discussion about what you've been playing (any PC game old or new), why you decided to play it and what you think about it.
At the beginning of your reply, please link to the relevant PCGamingWiki article to help highlight it.
Place spoilers that may affect other peoples' enjoyment of the game inside tags like this using the Special BBCode menu (top row, 3rd icon from left) or wrap the spoiler in the following code:

[spoiler]Rosebud[/spoiler]

Any spoilers not correctly marked will be removed.
16
Article: What are you playing?